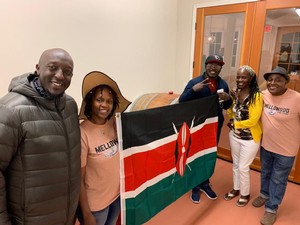 In an exciting visit that combined diplomacy and a love for great wine, Thomas Kwaka, Kenya's ambassador, recently explored Mellowood Vineyard. This special event not only celebrated the fusion of culture, diplomacy, and the art of winemaking but also gave us a sneak peek into Kenya's important role on the global stage.
A Blend of Wine, Excitement, and Diplomatic Delight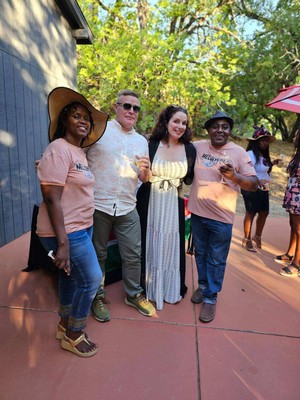 As Ambassador Kwaka stepped foot into Mellowood, you could feel the buzz of excitment and the joy on everyone's faces. Wine enthusiasts were excited to share their favorite wines, talking about flavors and giving recommendations. Those who love diplomacy found themselves engaged in conversations about global issues and the importance of understanding different cultures. It was a place where everyone felt included and could enjoy their shared passions.
Getting To Know The Winemaking Process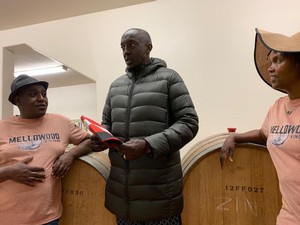 During his visit, Ambassador Kwaka had a chance to get a behind-the-scenes look at how Mellowood wines are made. Karuga and Mariam shared their passion and expertise, giving him an insight into the traditional winemaking techniques used at the vineyard. As a special treat, they even gave him a bottle of their 2018 Mellowood Zinfandel, which won a Double-Gold!
Tasting the Fruits of the Vineyard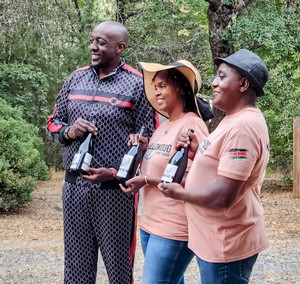 Of course, no visit to a vineyard is complete without a taste of the wine! Ambassador Kwaka had the pleasure of sampling a variety of Mellowood's award-winning wines. From the crisp whites to the bold red, each sip told a story of the vineyard's dedication to quality and taste. The ambassador was truly impressed by the flavors and complexities of the wines, which showcased the unique terroir of the region.
Mellowood receives a special gift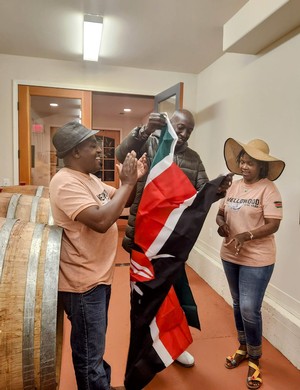 On behalf of the Kenyan government, Ambassador Kwaka presented Mellowood with a Kenyan flag as a symbol of congratulations. This thoughtful gesture served as a tribute to Mellowood's outstanding dedication and success as a shining role model for Kenyans abroad, showcasing the incredible results that can be achieved through determination and perseverance.
Special Shout-Out to Ushirika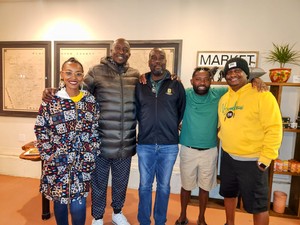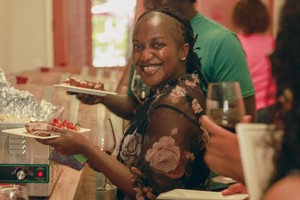 We'd also like to thank Ushirika Kenya for making our event possible. The group went above and beyond by preparing delicious Kenyan dishes like pilau, chapatis, samosas, and other tasty treats just for us. Ushirika Kenya Inc is a non-profit organization that's all about bringing the Kenyan community in Northern California together. Their mission is to build a strong and united community of Kenyan descendants and friends, where diversity and inclusivity are celebrated, and cross-cultural understanding is promoted.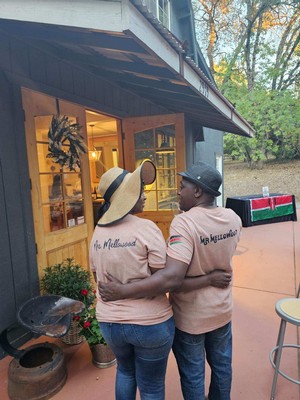 Cheers to Ambassador Kwaka and Mellowood Vineyard for creating a truly memorable experience that showed us the power of cultural exchange, wine, and the importance of connections that can shape a better world.
---


1. 2018 Estate Zinfandel- Double Gold Winner
Aroma Bliss, Ripe Berries, and Subtle Spice
One of the first things that sets our Zinfandel apart is its captivating aroma. As you bring the glass to your nose, you'll be greeted by a bouquet of ripe berries, including luscious blackberries and juicy raspberries. The aroma is further complemented by subtle hints of spice, such as black pepper and a touch of oak, adding complexity to the wine's aromatic profile.
Upon taking your first sip, the 2018 Zinfandel unveils a symphony of flavors that dance on your palate. The prominent fruit notes of blackberry and raspberry continue to shine, offering a burst of vibrant sweetness. These flavors are skillfully balanced with a touch of acidity, ensuring a harmonious taste experience. As the wine lingers on your tongue, you'll also notice a delightful interplay of warm spices, such as cloves and cinnamon, adding layers of depth and intrigue.
2. 2020 Estate Syrah- Double Gold Winner
Dark Fruits, Cocoa, and Velvet
The 2020 Syrah reveals a symphony of flavors that dance across the tongue. The wine showcases an impressive depth of dark fruit, with luscious blackberry and juicy plum taking center stage. These flavors are complemented by hints of blackcurrant, blueberry, and a touch of cocoa, adding layers of complexity and a touch of indulgence to the wine's profile. A well-balanced acidity lends freshness to the palate, while gentle tannins provide structure and a velvety texture, contributing to a truly pleasurable drinking experience.
3. Other Varietals: Discovering Hidden Gems
Rose, Pinot Noir, Marsanne, and More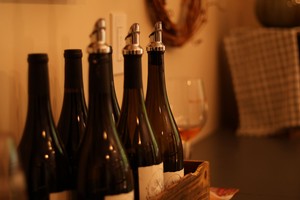 We pride ourselves on offering a diverse selection of varietals to cater to every palate. From our Rosé, Pinot Noir, Mourvèdre, to our crisp Marsanne, we invite you to embark on a journey of discovery. Each wine represents our commitment to crafting exceptional expressions of various grape varieties. Whether you're a red wine enthusiast or prefer the refreshing tones of white, our lineup promises to captivate and excite your taste buds.
4. Wine Tasting Experience
A Journey of Sip and Swirl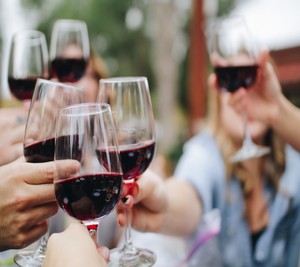 As you step into the welcoming ambiance of Mellowood Vineyard, prepare to be captivated by a wine tasting experience like no other. With each pour, our knowledgeable and passionate staff will guide you through a journey of sensory exploration. From the first swirl to the final sip, you'll be immersed in the aromas and flavors that define Mellowood's wines. Whether you're a seasoned connoisseur or new to the world of wine, our tasting room provides the perfect setting to deepen your appreciation and broaden your palate.
5. Live Music
Groove with the Beat at Mellowood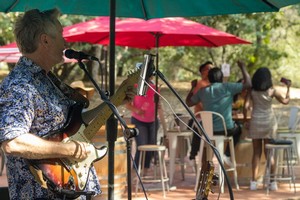 At Mellowood Vineyard, we believe that great wine and great music go hand in hand. That's why we're thrilled to bring you regular live music performances that will have you tapping your feet and swaying to the rhythm. Our stage comes alive with captivating performances from talented local musicians. Whether you prefer soothing acoustic melodies or energetic bands, our diverse lineup ensures there's something for everyone. Sit back, relax, and let the music set the perfect backdrop for your wine tasting experience.
6. Foodie's Paradise: Kenyan Cuisine
Pilau and Nyama Choma: A Flavorful Symphony with Our Estate Wines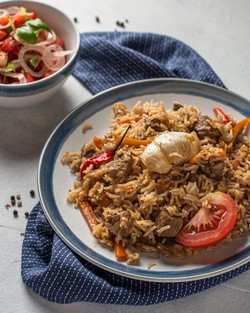 Embark on a culinary adventure as Mellowood Vineyard unveils the perfect pairing for your savory delights of pilau and nyama choma. Imagine a plate of fragrant, spice-infused rice accompanied by tender, grilled meat bursting with flavor. This dynamic duo dances harmoniously with the exceptional wines of Mellowood, creating a symphony of taste on your palate. The bold and robust flavors of our Zinfandels complement the complex notes of pilau, while the smoky and savory nyama choma finds its perfect match in the rich and distinctive character of our Syrahs. Indulge in the unforgettable combination of pilau, nyama choma, and Mellowood's wines, and let your taste buds revel in the sensational experience that awaits.
FAQ: Frequently Asked Questions
1. Are reservations necessary to visit Mellowood Vineyard?
No, reservations are not required. Walk-ins are always welcome, and you can visit us at any time during our operating hours.
2. Can I bring my own food to enjoy?
Absolutely! Mellowood permits outside food, and we have a beautiful picnic area where you can relax and enjoy a delightful meal with your family. Feel free to bring your favorite snacks or pack a picnic basket to complement your wine tasting experience.
3. Can I host private events or celebrations?
Yes, we welcome private events and celebrations at our vineyard. Whether it's a birthday party, anniversary, corporate gathering, or any other special occasion, we can work with you to create a memorable event. Please contact our events team for more information and to discuss your specific requirements.
4. Are children allowed?
Absolutely! We allow children at Mellowood Vineyard. However, we kindly request that parents or guardians closely supervise their children to maintain a serene and respectful environment for everyone.
5. Can I bring my pet?
Absolutely! We allow pets at Mellowood Vineyard. We understand that pets are an important part of your family, and we're delighted to have them join you during your visit. We kindly request that all pets be friendly toward other dogs and people, and that they are up to date on their vaccinations. We want to ensure a safe and enjoyable experience for everyone. So, grab a leash and bring your furry friend along to explore our vineyard together!
6. Is Mellowood Vineyard wheelchair accessible?
Yes, we strive to provide an inclusive and accessible environment for all our guests. Mellowood Vineyard is wheelchair accessible, including our tasting room, outdoor areas, and restroom facilities. If you have any specific accessibility needs or requests, please feel free to contact us in advance, and we'll be more than happy to assist you.
---