OUR TEAM
Wine is our tour guide for life and has opened up many doors for us in California. Coming from Kenya where we farmed coffee, tea and dairy, Mellowood has given us the opportunity to revisit our agricultural passion and share that experience with our guests.
---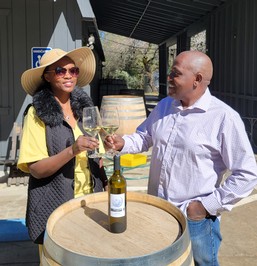 Karuga and Mariam
Owners/Winemaker/Manager
Born and raised in the highlands of Kenya, the Karugas grew up in agriculture. Karuga's love for farming began when he picked coffee berries early in the morning as a young boy before school with his siblings. Although their career paths took them through nursing, engineering and accounting, their passion for agriculture remained.
They decided to switch gears when they moved to California in 2006. The wine culture in California fascinated them which led Karuga to planting vines in their backyard and making wines for friends and family. When they came across Mellowood, they knew they had discovered a goldmine. The Karugas immediately fell in love with the soil and terroir of Mellowood. The high altitude, rolling hills, and enchanting forest, reminiscent of their upbringing, welcomed them to their new home.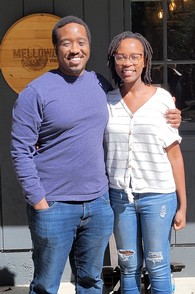 Maryanne and Daniel
Operations
Although Maryanne and Daniel work in tech, they never miss an opportunity to venture into wine country. They've spent the last 6 years learning about wines from every AVA in California and now get to pour their passion into making, branding and selling wines from this historic region.
As an Operations team, they look forward to putting Mellowood's cherished produce into the customer's hands, answering questions and sharing laughs along the way.