OUR TEAM
Wine, our trusted life guide, has truly been a gateway to incredible opportunities here in California. Hailing from Kenya, where we dedicated ourselves to coffee, tea, and dairy farming, Mellowood Estate has allowed us to reignite our agricultural passion and share our profound experiences with our valued guests. The transition from one rich farming tradition to another has been both rewarding and enlightening. As we immerse ourselves in the world of winemaking, we celebrate the chance to embrace our roots while crafting exceptional wines that reflect our deep connection to the land. Through Mellowood, we extend a warm invitation for you to join us on this remarkable journey.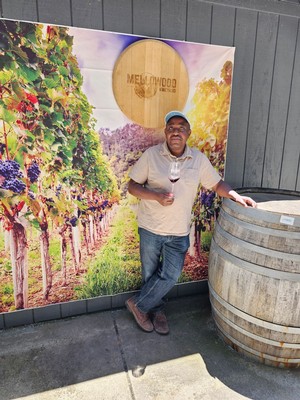 Karuga Kimani
Chief Winemaker
Meet Karuga, his wine journey began when he moved to the US in the early 2000s. The wine culture in California inspired him to plant vines and make his own wine in his garage. His friends and family were impressed by his wines and encouraged him to consider owning a winery. When he found Mellowood, he knew he had struck gold. The similarity of the soil and terroir to Kenya felt like home. The high altitude, rolling hills, and enchanting forest welcomed him and his family to their new home. Mellowood offers a chance to savor wines that reflect Karuga's passion and heritage.
During his free time, you'll often spot Karuga enjoying a barbecue, watching or playing golf, and brainstorming ideas for a fun mini-golf course at Mellowood.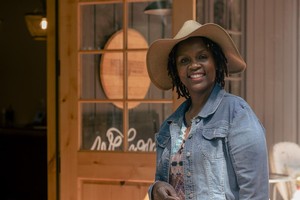 Mariam Karuga
General Manager
Meet Mariam, the culinary mastermind of the family, who effortlessly pairs her delectable Kenyan dishes with Mellowood wines. With a genuine love for cooking, Mariam has earned the title of the "Queen of Pilau," delighting everyone with her flavorful creations. Our events become truly unforgettable as Mariam's culinary magic takes center stage. From the aromatic pilau to delicious curries and her refreshing tomato-cucumber salad, her dishes elevate the tasting experience to new heights. Stay tuned for one of our events and experience her culinary artistry, which adds an extra layer of joy and satisfaction to every Mellowood gathering.
During her free time, Mariam loves bringing together her loved ones for delightful gatherings. Creating cherished moments with family and friends is her forte. And that's not all- she also enjoys exploring the great outdoors with her friends and her trusty companion, Skippy.
Loree Farmer
Tasting Room Manager
Meet Loree, the creative mastermind behind Mellowood. Loree has worked in the hospitality industry for more than 15 years and loves organizing events and welcoming guests at the winery. When you visit Mellowood, Loree will be the first person you meet, and she'll greet you with a friendly smile. She has made Mellowood's tasting room a cozy and inviting space for everyone to enjoy. Besides her warm hospitality, Loree is also famous for her mouthwatering Mac N Cheese, Charcuterie Plates, Cheese Pairings, and delicious desserts.

During her free time, Loree enjoys experimenting with new recipes for events at Mellowood, and she cherishes spending quality time with her lovely companion, Carly.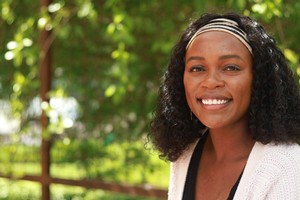 Maryanne Karuga
Brand Marketing Manager
Meet Maryanne, the digital mastermind behind Mellowood. Maryanne's role at Mellowood is to make the website beautiful and user-friendly. She also develops engaging content that tells Mellowood's story and captures the attention of visitors. Maryanne is skilled in web design, writing engaging content, branding, search engine optimization (SEO), and managing social media. She helps Mellowood show off their products and make people feel connected to the winery.
During her free time, Maryanne enjoys visiting other wineries, attending festivals, and going hiking with her adorable companion, Jazz.
Daniel 'Jomo' Cheruiyot
FinOps Manager & Photographer
Meet Daniel, the mastermind behind the numbers. He's responsible for analyzing and managing the financial aspects of the business. Daniel's keen eye helps him give a clear picture of Mellowood's financial health, guiding the team towards smart decisions and growth opportunities. But that's not all—he's also a talented photographer, capturing breathtaking images that showcase the essence of Mellowood.
When he's not crunching numbers or capturing moments, you'll find Daniel exploring the great outdoors, chasing beauty through his lens, and sharing his passions for watches, cigars, and crafting delightful cocktails for his loved ones.