2017 GSM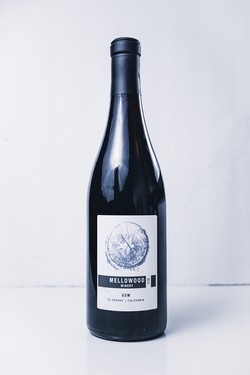 TASTING NOTES
We're already in love with this classic Côte du Rhône style blend with it's bouquet of pipe tobacco, caramel, black cherry, raspberry and fresh orange. On the palate it is tart up front, with orange zest and cherry flavors, with a lingering mid-palate.
WINEMAKING PROCESS
Each variety was fermented and initially aged separately, then blended together for a perfect balance and laid back down to barrel for another year. We followed the traditional AOC rules for Côte du Rhône wines, where the blend must be at least 40% Grenache. Aged in 50% New French Oak, 25% New American Oak, and 25% neutral Oak barrels for 20 months.
FOOD PAIRING SUGGESTIONS
GSM blends are generally gregarious wines that are very easy to pair with food, and many people say you can pair them with any type of meat that is grilled, roasted, braised or stewed! This wine can also pair with a variety of soft and hard cheeses.
ABOUT GSM BLENDS
A GSM wine is a blend of Grenache, Syrah, and Mourvèdre, a blend that originated in the Southern Rhône Valley in France and has become a classic of the region. GSM wines are known for their bright fruit, extroverted aromas of ripe fruit, dried sage and herbs, and a grippy, pepper-and-herb finish.