Get Hitched at Mellowood
Mellowood Winery is a boutique family winery in the heart of Fair Play AVA. Offering unique rustic grounds for your dream DIY wedding or event.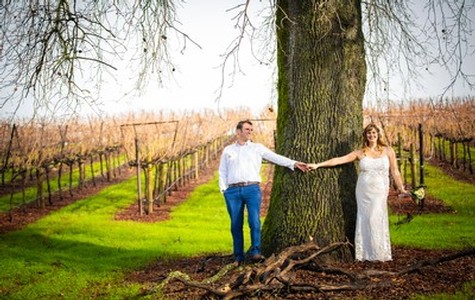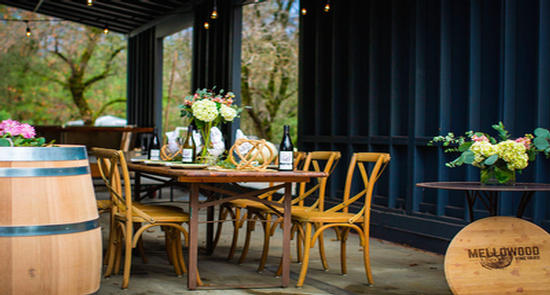 This is your wedding and we feel you should use the vendors that make you smile, just as long as you are happy drinking Mellowood wine.
The Mellowood grounds offer four unique places for the ceremony and reception, which you can customize based on your dream wedding. Imagine a beautiful oak grove with vineyard views as the back drop to your ceremony. After your guest enjoy wine and appiztizer at our Blue Barn while you have your photos taken in one of two of our breath taking vineyards. After dine long table style in our vineyard or in our gated garden, dance the night away while warming by our built-in fire pit. The venue include use of the estate house for one night.
Features:
Full Estate House with bridal suite and chaniging room
Covered area for caterer
4 spaces to customise for ceremony and reception
1 Night use of Estate House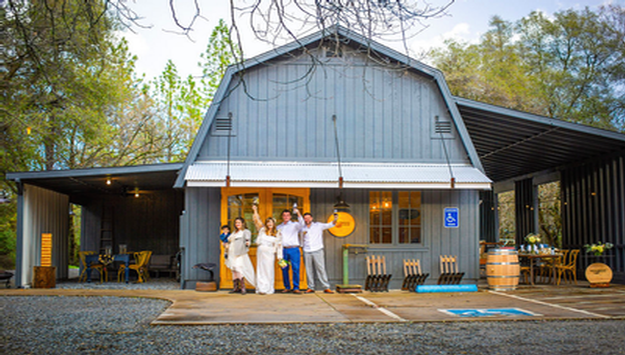 <a target='_blank' href='https://www.weddingwire.com' title='weddingwire.com'><img alt='weddingwire.com' src='https://www.weddingwire.com/images/sellos/partner--gg1033507.png' srcset='https://www.weddingwire.com/images/sellos/partner--gg1033507.png 1x, https://www.weddingwire.com/images/sellos/partner--gg1033507.png?largeImg=true 2x' style='border-width:0px;' /></a>